See the MEGApix® Difference
MEGApix® IP Cameras Deliver
Crystal-Clear Images at Up to 30fps.
MEGApix® 1MP network cameras provide real-time 720p High Definition video at 30fps. Advanced technologies include Smart IR™ up to 30 feet, true Day/Night and BLC for clear images in challenging lighting conditions. A built-in Web-Server and user-friendly interface make these cameras easy to use. Power over Ethernet simplifies installation by providing both power and the network connection through a single cable. All cameras are ONVIF conformant, assuring their successful integration with other open platform video surveillance products. Housed in our attractive dome enclosure, these cameras provide the industry-leading benefits of MEGApix® technology at an affordable price.
View All Products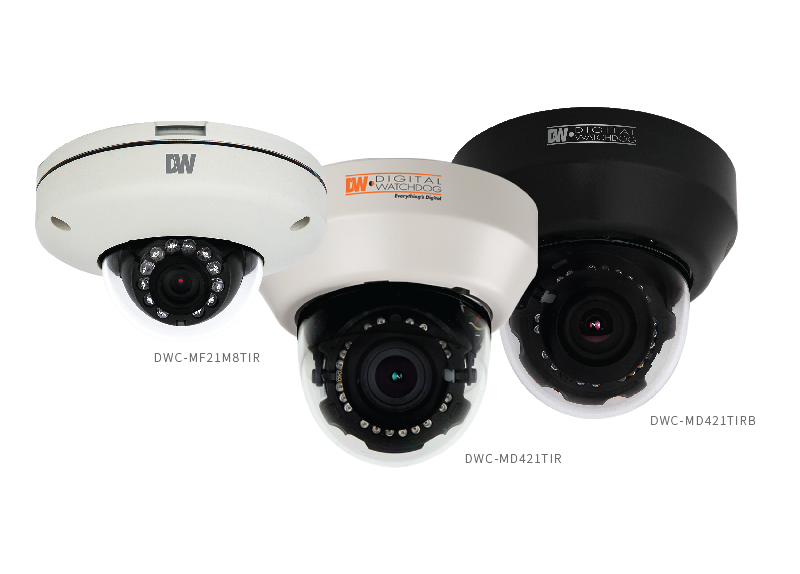 DW Spectrum is a powerful and user-friendly IP VMS, highly optimized to provide unlimited scalability, unmatched bandwidth savings and simplified system setup and management. DW Spectrum offers a cutting-edge User Interface (UI) with features such as unlimited scalability, unmatched bandwidth savings and simplified system setup and management. DW Spectrum offers a cutting-edge User Interface (UI) with features such as unlimited layout designs and smart network bandwidth auto-adjust. DW Spectrum is easy to use, fast and powerful.
1 Megapixel Image Sensor (720P, 30fps)
Real-time 720P 30fps High Definition
Dual Codecs (H.264, MJPEG) with Simultaneous Streaming
2.8mm, 3.6mm, 8.0mm Fixed Lens Options
Smart IR™ with Intelligent Camera Sync. 30ft Range (IR models)
True Day/Night with Mechanical IR Cut Filter
Auto Gain Control (AGC)
Back Light Compensation (BLC)
Auto White Balance (AWB)
Motion Detection
Web Server Built-in
PoE and DC12V
ONVIF Compliant, Profile S
Water Proof Cabling
IP66 Certified (Weather Resistant)
Technology Main Features:
1080P 2.1 Megapixel Resolution
All MEGApix Cameras offer true HD 1080p (1920×1080), 2.1 Megapixel streaming and recording resolution.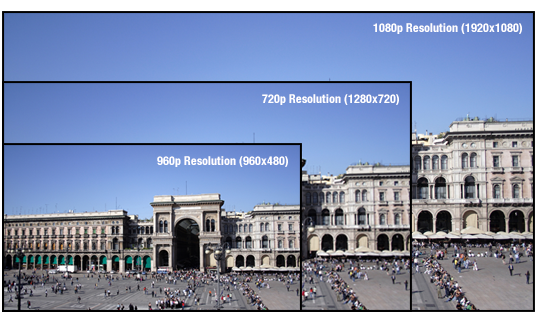 ONVIF [Open Network Video Interface Forum] Profile S Conformant
A universal protocol that allows IP cameras to communicate with other manufacturer's recorder. DW®'s entire MEGApix camera line is conformant with the latest ONVIF protocol for increased flexibility and reduced total cost.
PoE [Power over Ethernet]
All of DW's MEGapix cameras support PoE. This feature enabled the camera to receive power via the same network cables it uses to transmit data and video. This simplifies the installation process, requiring only a single cable to power up, configure, and control your camera.


Remote Auto Focus and Optical Zoom
Using a delicate yet powerful zoom lens controller from the camera's web-based UI, the camera provides crisp and clear images at all times with its unique remote Auto-Focus zoom. Multiple Codecs with Simultaneous Dual Stream.
Two-Way Audio
The MEGApix Cameras support two- way Audio for communications running between the camera's web-based UI and the camera's location.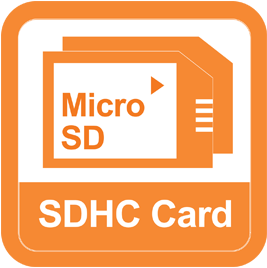 Micro SD Card Support for Emergency Backup
MEGApix cameras come with built-in micro SD card slot for emergency backup. When the camera detects network loss, it will start recording locally.
2nd BNC Output for Camera Installation
All MEGApix cameras offer the comfort of a secondary BNC video output on the board of the camera. This allows the installer to connect a regular BNC cable to the camera during the installation, guaranteeing the proper mounting and setup on the spot.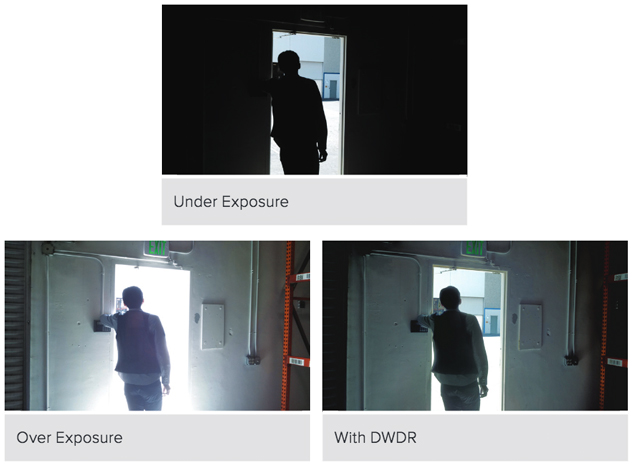 Digital Wide Dynamic Range (DWDR)
Digital Wide Dynamic Range technology uses the camera technology to capture an entire scene in challenging lighting conditions. The camera digitally adjusts the exposure to the dark areas and the bright areas at the same time, capturing both areas with no loss of detail.
Smart DNR™ 3D Digital Noise Reduction
Smart DNR™ 3D Digital Noise Reduction increases the camera's clarity in very low light environments by using a unique algorithm to clean electronic noise signals that can reduce the camera's visibility and trigger false motion detection events. DW®'s special noise reduction technology allows the camera to produce clearer images in both color and B/W in low light without creating lag or ghost effects in the image.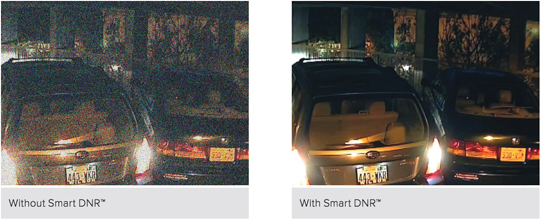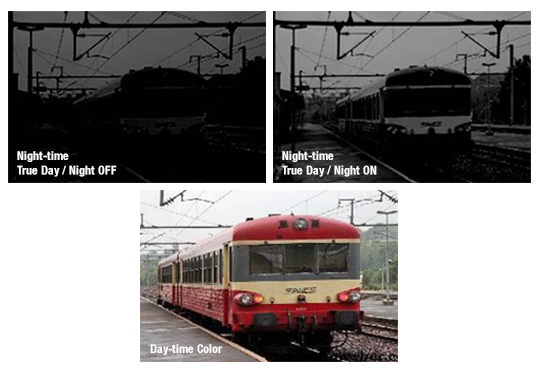 True Day & Night with IR Cut Filter (Supported models only)
To get a better image at night, the camera turns on IR cut filter glass when it detects a specific color data in the environment. When this occurs, the image will turn from Color to Black-and-White and vice-versa.
Programmable Privacy Zones
Masks overly exposed light to produce a true video image in any environment.


Smart IR™
Smart IR™ adjusts the image for IR cameras to eliminate LED light reflection and white spots in the image. By breaking down the camera's field of view into five zones, Smart IR allows for even distribution of the IR light. This prevents excessive illumination on images that are in the front of the scene and offers a clear image in B/W without any loss of detail.