Hey, Schoolboy!
You would have sprinted to school each day if your classes had been this good!
We?۪re talking about our live DW Spectrum™ IPVMS Training Courses coming soon to a two 1/2 star hotel near you!
You?۪ll learn everything you need to know to solve your customers?۪ challenges with the most robust and easy to use VMS in the world, plus gear, lunch and snacks.
Here are some. See the rest in the
calendar
.
October 7: DW Spectrum IPVMS Training ??? Seattle, WA
October 14: DW Spectrum IPVMS Training ??? Ft. Lauderdale, FL
October 16: DW Spectrum IPVMS Training ??? New Orleans, LA
November 4: DW Spectrum IPVMS Training ??? Atlanta, GA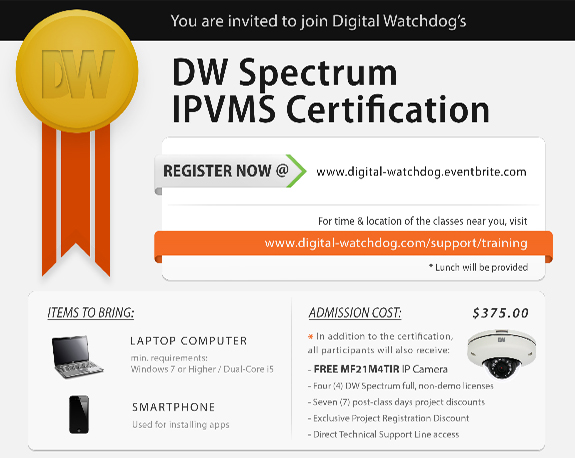 We'd Love to Hear from You
Please submit your information and a DW® representative will get in touch with you
  Call sales at (866) 446-3595