Weekly Roundup — Gain Insight in an Hour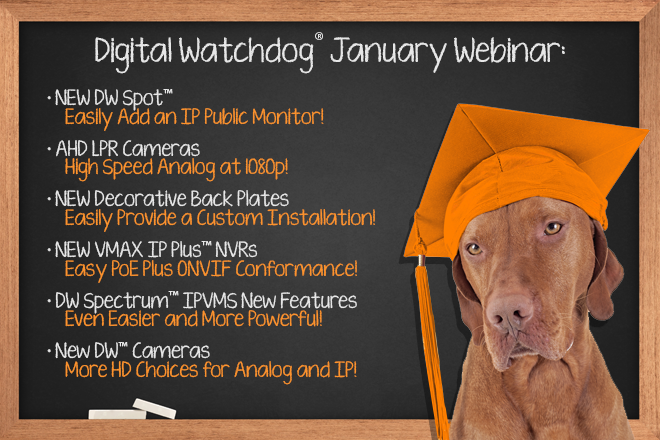 FREE EDUCATION THIS FRIDAY!
At 8:30 a.m. PST on Friday, January 8th, 2016, DW® Director of Education Programs Paul Krofssik will tell you about the latest surveillance technologies and provide real world information to help you get the most from these powerful and easy to use products. He will also conduct a live Q&A. Please register now.

DW® NEWS HIGHLIGHTS


You Can Bring All Your Analog Cameras
into DW Spectrum™ IPVMS Right Now.
Compressor™ = Instant Transition to IP


Upcoming Events
January Customer Webinar:
New Products, Best Practices for Easy Installation and Management
Friday, January 8th, 2016
8:30 a.m. PDT
PLEASE REGISTER HERE








DW® | 16220 Bloomfield Avenue, Cerritos CA 90703 | 5436 West Crenshaw Street, Tampa FL 33634 | United States


We'd Love to Hear from You
Please submit your information and a DW® representative will get in touch with you
  Call sales at (866) 446-3595