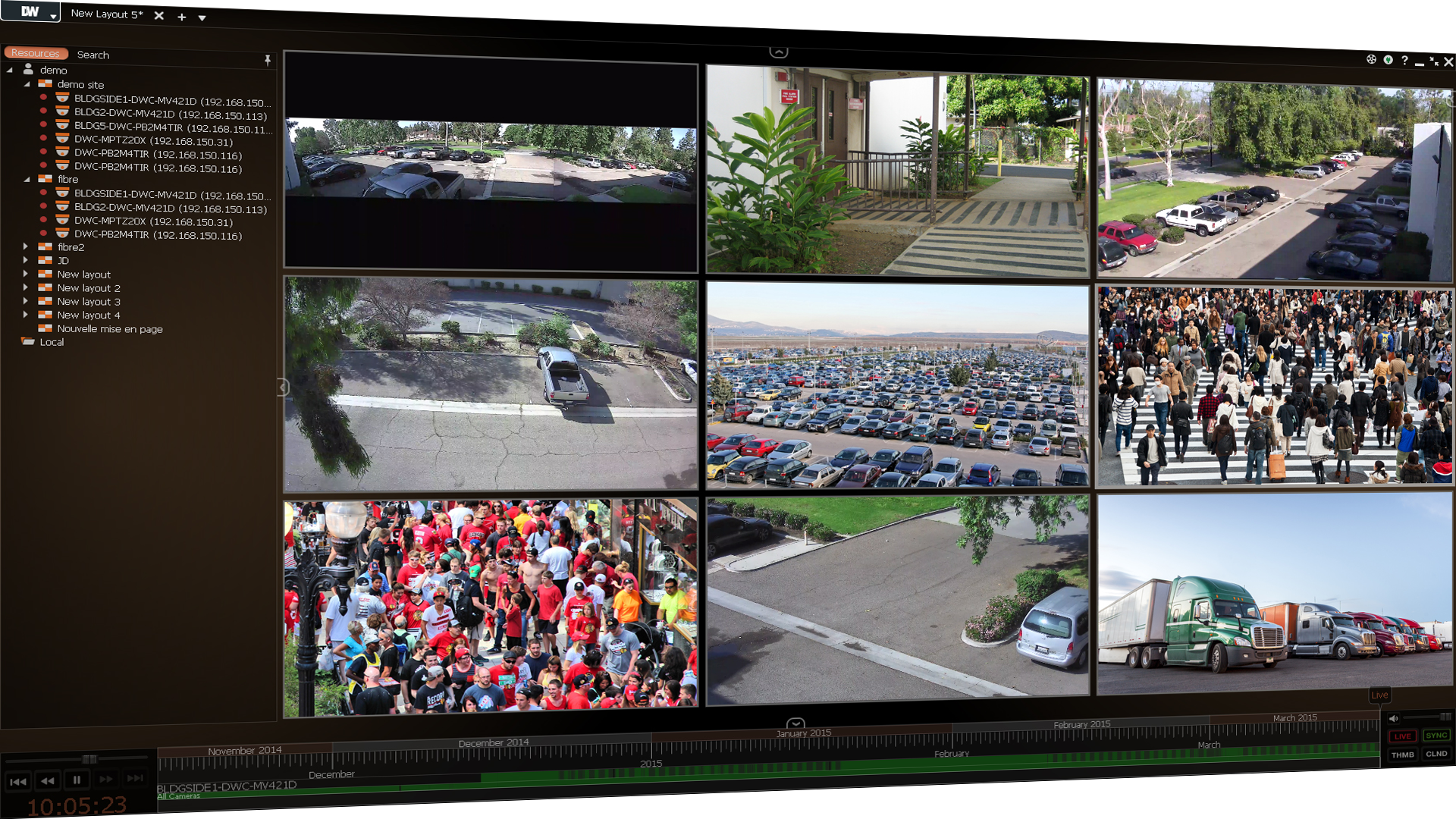 DW Spectrum IPVMS
Cerritos, CA (January 20, 2016)
–
DW®
(DW
®
), t, the industry leader in digital recorders, surveillance cameras and related management software, announces the integration of the company's powerful DW Spectrum IPVMS with AllGoVision advanced video analytics . AllGoVision video content analytics plays an important role in ensuring public safety, infrastructure, transport, and improve business intelligence.
Using DW Spectrum's open architecture and integrated development tools AllGoVision was quickly able to create events from over forty basic and advanced video analytics within DW Spectrum's unique user interface. This real time analysis converts simple pieces of information into actionable insights.
"DW Spectrum's open architecture has created numerous opportunities to expand our technology partner program," said Patrick Kelly, Director of IP Video Solutions – North America, DW
®
. "The addition of AllGoVision and their highly effective video analytics continues to expand the world of possibilities for DW Spectrum users."
"Being an open-platform Video Analytics solution, AllGoVision can be added into many security systems including the existing ones on a Plug-&-Play basis," said Ashwin Amarapur, Director – AllGoVision "we are quite excited about AllGoVision's latest integration with industry leading products - DW Spectrum VMS and IP Cameras from DW
®
."

ABOUT DW®
DW
®
® (DW
®
) empowers our customers as the industry-leading single source of value-driven complete solutions for all video surveillance applications (analog / hybrid / IP enterprise), focusing on ease of use and ROI. DW
®
products offer technologically-advanced features including Star-Light™ super low light technology, WDR, Smart DNR™ and Smart IR™. Complete IP megapixel surveillance solutions include single- and multi-sensor MEGApix® cameras and edge recording systems, Blackjack™ NVRs and DW Spectrum™ IPVMS for server, mobile and on-camera control. Complete analog surveillance solutions include single- and multi-sensor STAR-LIGHT AHD™ 1080p and STAR-LIGHT MPA™ 1.3MP 960H cameras, VMAX™ all-in-one multi-platform DVRs and mobile management applications.
ABOUT ALLGO VISION
AllGoVision is a unit of AllGo Embedded Systems, founded in 2005 and headquartered in Bangalore with branches in USA, UK, Korea and Dubai. AllGoVision, a leading video analytics software, has a global spread of sales partners with proven installations worldwide. It has dedicated itself into in-depth research and product innovation and house more than 150 top-notch engineers. AllGoVision video analytics software is equipped with a total of 40 plus basic and advanced Video Analytics features. The open-platform Analytics is integrated with many VMS manufacturers. AllGoVision focuses on providing following benefits to its customers – robust performance, cost efficiency, ease of use and customization.
XXX
For Images or More Information:
Mark Espenschied
Director of Marketing
DW
®
marke@digital-watchdog.com
Toll Free: 866.446.3595 x283
www.digital-watchdog.com
Click here to download the full Press Release.