DW® Expands AHD Line with New License Plate Recognition Camera
12/22/2015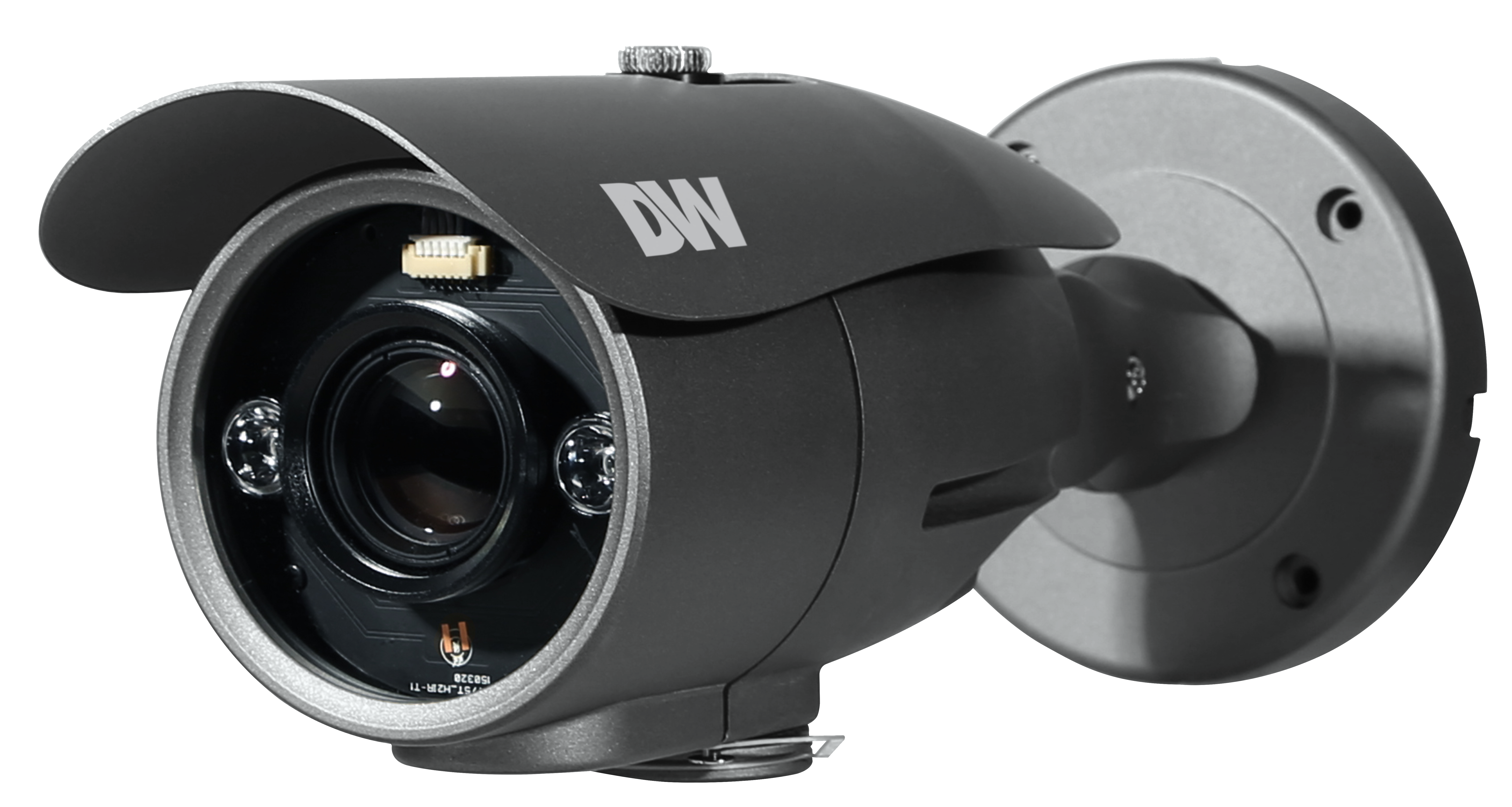 DW® AHD LPR Camera
Cerritos, CA (September 8, 2015)
–
DW®
(DW
®
), the industry leader in digital recorders, surveillance cameras and related management software, announces the expansion of the License Plate Recognition Camera line with a new long-range License Plate Recognition (LPR) bullet camera. The camera supports capturing license plates in grayscale in extreme and low light environments with clarity and detail. The weather resistant housing assures No Fog or Condensation Under Any Condition™. The camera is an example of our commitment to delivering powerful and reliable security solutions to our customers worldwide.
Groundbreaking AHD High Definition cameras use existing coaxial cables to transmit crystal-clear detailed 1080p images. The AHD LPR camera delivers consistent, reliable plate capture in both day and night with 6-50mm P-Iris lens and 100ft range Smart IR™, capturing images from a range of 13-100 feet in moving vehicles up to 50mph. The LPR comes in a No Fog or Condensation under any Condition bullet housing to make sure license plates are captured clearly and visibly no matter the lighting challenge or weather condition. The camera is engineered to work with VMAX AHD DVRs, offering an easy upgrade from analog to high definition surveillance using existing or new infrastructure for a cost-effective, high resolution surveillance solution.
Additional camera features include:
Analog High Definition (AHD) HD over Coax Technology

AHD LPR™ License Plate Recognition Technology captures reflective license plates up to 50mph with a 13'~30' Capture Range, 100ft Away

Reliable Performance under Any Lighting Conditions

External OSD and Lens Adjustment

1080p Resolution at 30fps

Varifocal P-Iris Lens 6~50mm

Smart IR™ with Intelligent Camera Sync. 100ft Range

Smart DNR™ 3D Digital Noise Reduction

Highlight Masking Exposure (HME)

Secondary Video-BNC Output

OSD Control via Coax Cable using UTC

Easy Icon Driven OSD Menu with Built-in Joystick

Programmable Privacy Zones

Auto Gain Control (AGC)

Backlight Compensation (BLC)

Dynamic Range Compressor (DRC) Reveals Low Light Detail

Auto White Balance (AWB)

No Fog or Condensation Under any Weather Conditions

IP66 Certified (Weather Resistant)
Click here to download the full Press Release.
ABOUT DW®
DW®® (DW®) empowers our customers as the industry-leading single source of value-driven complete solutions for all video surveillance applications (analog / hybrid / IP enterprise), focusing on ease of use and ROI. DW® products offer technologically-advanced features including Star-Light™ super low light technology, WDR, Smart DNR™ and Smart IR™. Complete IP megapixel surveillance solutions include MEGApix® cameras and edge recording systems, Blackjack™ NVRs and DW Spectrum™ IPVMS for server, mobile and on-camera control. Complete analog surveillance solutions include STAR-LIGHT MPA™ 1.3MP 960H and STAR-LIGHT AHD™ cameras, VMAX™ DVRs and mobile management applications.
XXX
For Images or More Information:
Mark Espenschied
Director of Marketing
DW®
marke@digital-watchdog.com
Toll Free: 866.446.3595 x283
www.digital-watchdog.com