FOR IMMEDIATE RELEASE
DW
®
Expands its VMAX IP™ Line of Recorders New 8- and 16-Channel Models Include PoE Switches for Complete Local Camera Management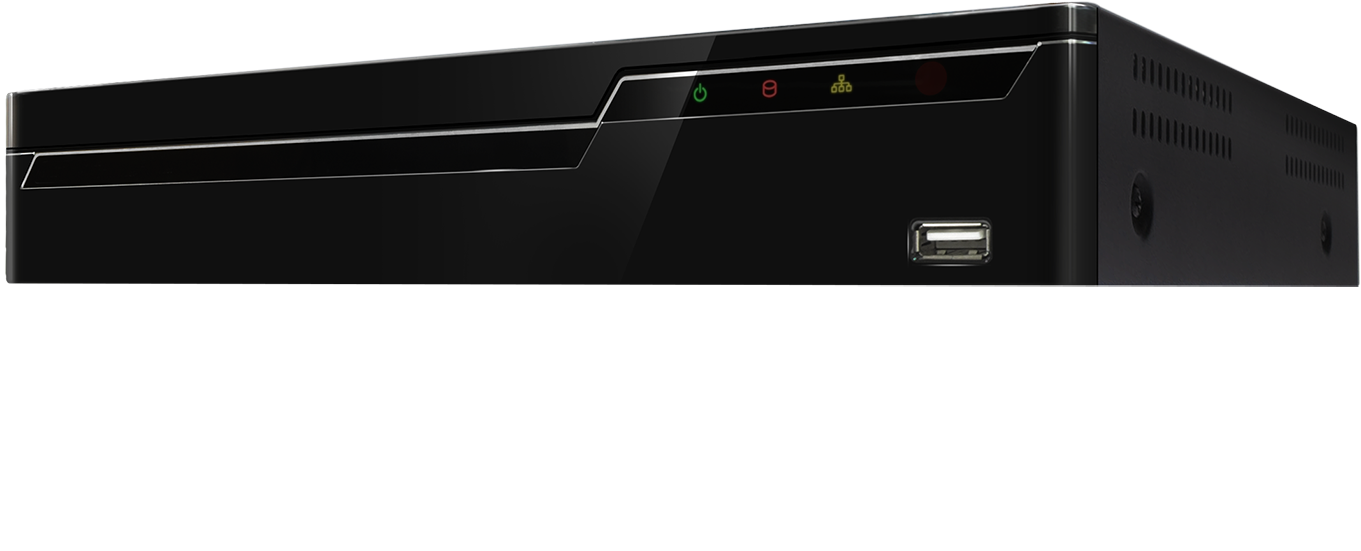 Cerritos, CA (June 8, 2015)
–
DW®
, the industry leader in digital recorders, surveillance cameras and related management software, announces the expansion of our popular VMAX IP™ NVR family. The new NVR models, available in 8- and 16-channel configurations and with up to 12TB of internal storage, provide the popular VMAX user interface and Pivot™ management software for an easy transition from analog to IP video surveillance. The NVRs support MEGApix® 720p and 1080p cameras to deliver a complete solution.
The 8- and 16-channel models join the original VMAX IP 4-channel NVR. The VMAX IP series has an embedded PoE interface, allowing the IP cameras to be powered directly from the NVR. This enables a convenient and quicker installation process. VMAX IP also offers full real-time HD 1080P live streaming and recording, along with powerful features such as network monitoring, auto and remote firmware upgrade, free and simple DDNS service, event notifications via e-mail and text, mobile applications for iOS, Android and Kindle devices, local display based on the popular VMAX GUI and an unbeatable 5 year limited warranty.
Additional NVR features include:
Support for up to 16 2.1MP IP Cameras
Pivot ™ Central Management Software, Up to 128CH
Mobile Applications for iPhone, iPad, iPod, Android Smart Phones and Tablets and Kindle Fire
MAC Compatible Remote Software
Intuitive Graphical User Interface (GUI)
8ch PoE Support to Power IP Cameras Locally
Local Network and Camera Connection Monitoring
One Touch Video Backup, Reverse Playback, & Emergency Recording
Advanced Linux-Based Embedded NVR
Record 30 Frames per Second on Every Channel
4 Sensor Input, 1 Relay Output
Event Notifications via Email, Text and Pivot™ CMS
1 Audio Input, 1 Audio Output
Simple & Free DDNS Support for Remote Management
Easy Web-Based Client with Multi-User Access
S.M.A.R.T Health Check with Email Notification
Help Menu on Major Functions
Auto & Manual Firmware Upgrade Available
Import/Export Configuration between Multiple DVRs
USB Mouse and GUI Control
ABOUT DW®
Digital Watchdog® (DW
®
) empowers our customers as the industry-leading single source of value-driven complete solutions for all video surveillance applications (analog / hybrid / IP enterprise), focusing on ease of use and ROI. DW
®
products offer technologically-advanced features including Star-Light™ super low light technology, WDR, Smart DNR™ and Smart IR™. Complete IP megapixel surveillance solutions include MEGApix® cameras and edge recording systems, Blackjack™ NVRs and DW Spectrum™ IPVMS for server, mobile and on-camera control. Complete analog surveillance solutions include STAR-LIGHT MPA™ 1.3MP 960H and STAR-LIGHT AHD™ cameras, VMAX™ DVRs and mobile management applications.
XXX
For Images or More Information:
Mark Espenschied
Director of Marketing
DW
®
marke@digital-watchdog.com
Toll Free: 866.446.3595 x283
www.digital-watchdog.com