DW Spectrum® Integration Partners
IDenticard PremiSys
is an access control solution designed to make it easier than ever to manage and monitor facility access. Scalable to be used at facilities both large and small, PremiSys and Rack Armor can be used to restrict or grant access to doors, lock down facilities with the press of a button and more. The integrated system ties DW Spectrum's robust video management system to IDenticard's PremiSys access control system.
Press Release
800-233-0298
25 Race Avenue, FL 1
Lancaster, PA 17603
http://www.identicard.com
Paxton Net2
is a user-friendly and flexible networked access control system, designed to make the management of any building incredibly simple. This integration provides enhanced access control and video management on a single platform, allowing the user to view events footage from within Net2. The DW Spectrum
®
Paxton Plugin embeds DW Spectrum's elegant high definition video user interface within the Net2 interface. Installing in seconds and configurable within minutes, users are able to link any number of cameras with doors and alarm points. The embedded client delivers DW Spectrum's robust smart search, flexible timeline, zoom windows, PTZ control and fisheye camera dewarping with ease.
Press Release

Paxton Net2 DW Spectrum Plugin

Paxton Net2 DW Spectrum Plugin Installation Instructions
Paxton Net2 DW Spectrum Plugin Installation Video
877-438-7298
138 Commerce Center
Greenville, SC. 29615
http://www.paxton-access.com
RBH Access Technologies' Integra32,
headquartered in Brampton, Ontario, develops, manufactures, and supports small business to enterprise Access Control solutions that can be specifically tailored to a customer's needs. Utilizing the latest in Microsoft platform technology, RBH delivers responsive and reliable software on the desktop, server and over the web. Robust controllers work in the harshest of environments and in a variety of applications all over the globe. Employing open interface protocols allows for a great selection of available identification devices from proximity, to fingerprint and iris, as well as a myriad of other technologies available on the market today.
Press Release
201-663-9070
60 Whitney Rd. Unit 14
Mahwah, NJ 07430, USA
http://www.rbh-access.com/
Hartmann Controls Corp.
is a North American, privately owned developer and manufacturer of access control systems since 1998. Providing quality solutions to system integrators and dealer/installers, Hartmann Controls has been changing how physical security and access control is installed and managed. Versatile, powerful, scalable, intuitive, easy to install, quality and robust are all terms associated with Protector.Net. With our own internal engineering team and exceptional sales and technical support, our customers are provided with both products and services unequaled in the industry. Being able to respond and provide customized solutions without delays is one of our many strengths and why many dealers install and promote Hartmann Controls.
Video Explaining Integration with Protector.Net
Press Release
1-877-411-0101
647 Welham Road, Unit 1,
Barrie, Ontario Canada
http://www.hartmann-controls.com/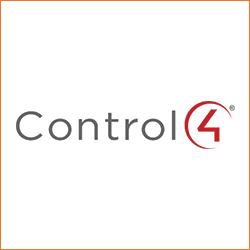 Control4
offers the ultimate home automation solution by making the products and systems you already have and use every day, work together. By integrating everything from lighting control, music, home theater, climate control, security—even iPads, iPhones and Android smartphones and tablets—a smart house by Control4 creates personalized experiences that enhance your life and provide added comfort, savings, convenience, and peace of mind.


A DW® DW Spectrum IPVMS driver for Control4 is available from Homeation.
Press Release

T. 1-888-400-4070 (toll-free)
T. 801-523-3100
F. 801-523-3199
11734 S. Election Road
Salt Lake City, UT 84020
http://www.control4.com
AllGoVision Video Analytics
is developed by AllGo Systems, a leader in Multimedia technology. AllGoVision is an enterprise grade advanced video analytics. It supports Intrusion detection features, suspicious incidence like Left object, Missing object, Crowding, Loitering and Counting features like People counting. AllGoVision delivers alarm events right into DW Spectrum. The advantage is superior performance, multi feature options and cost saving.
AllGoVision DW Spectrum Settings
32401 W. Eight Mile Rd. Ste.L4
Livonia,MI 48152
http://www.allgovision.com/index.php
INEX TECHNOLOGIES
designs, develops and manufactures comprehensive hardware/software solutions for license plate recognition and vehicle identification. Whether your ALPR needs are for security, public safety and law enforcement, parking and access control, tolling or intelligent transportation systems, or for gathering data for analysis, INEX TECHNOLOGIES can provide you with the license plate recognition hardware and software solutions to satisfy your requirements. INEX TECHNOLOGIES was founded in 2001 and has offices in the USA, Europe, and the Middle East.
INEX TECHNOLOGIES Partnership Press Release
1100 Valley Brook Av., Suite 206
Lyndhurst, NJ 0707
www.inextechnologies.com
SureView™
Systems is a software company that develops software to manage and responds to security events by creating an intuitive, easy to use software integration platform. The company's
Immix®
software is designed to provide a common platform connecting different systems. The software integrates islands of technology creating a single security monitoring platform.
SureView IMMIX Integration Press Release
400 N. Ashley Dr.
Suite #1650
Tampa, FL 33602
Sales: +1 (888) 387-2860
Support: +1 (813) 708‐1328
https://sureviewsystems.com/