Standalone Contactless Skin Temperature Screening.
The DW E.S.T.™ System is an accurate solution that enables high-throughput prescreening of people to detect indications of elevated skin temperature, making it easy for users to quickly detect and identify any person that may require additional screening.
View All E.S.T Models
|
Download our eBook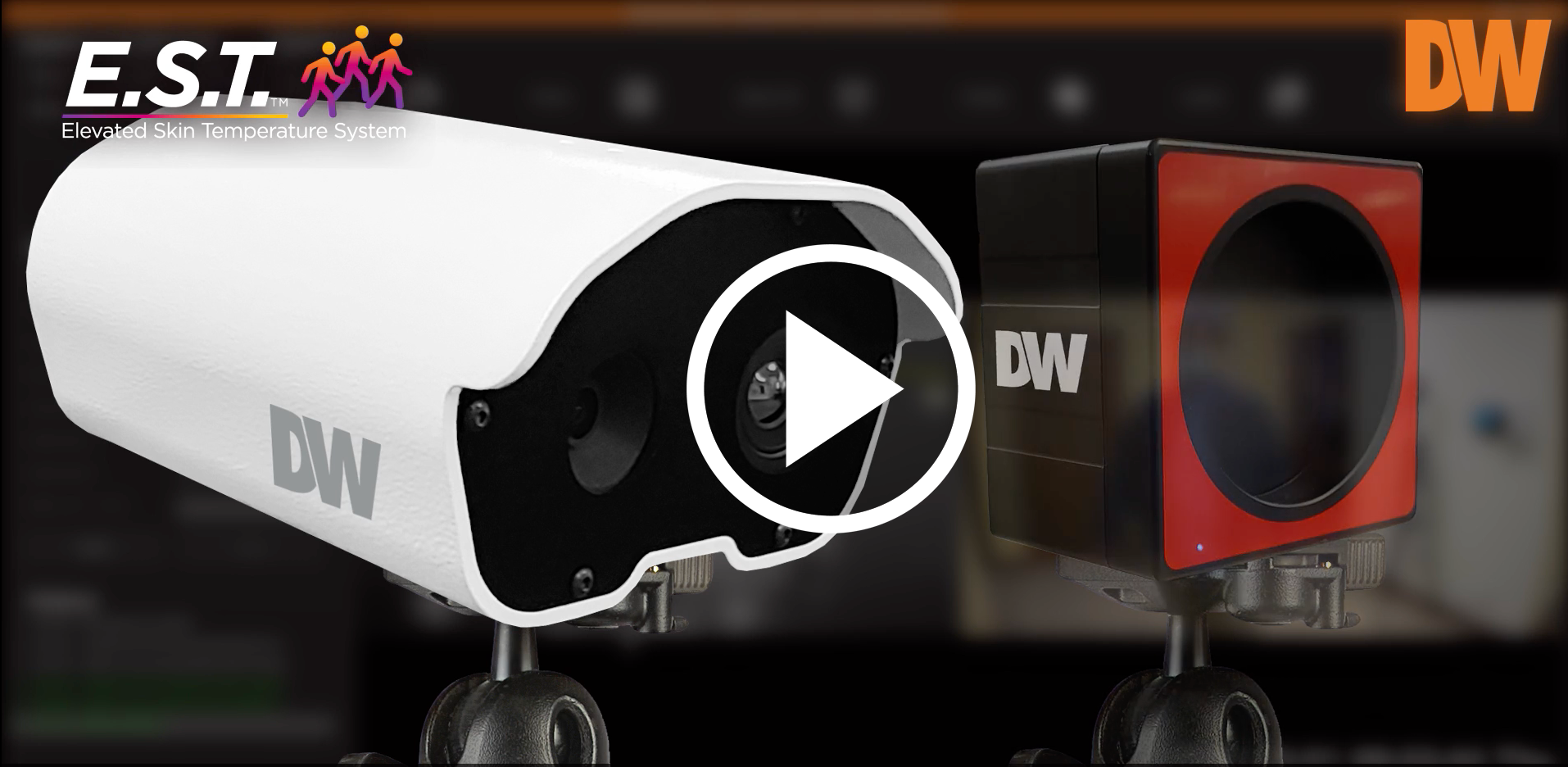 Skin temperature screening solution for every application.
At an effective distance of 10 ~16.4ft, DW's elevated skin temperature scanning solution provides a high degree of flexibility to meet the individual situational awareness requirements of a wide variety of applications and markets.
Elevated skin temperature screening done right.
DW's E.S.T system is a security-grade thermal camera that provides a low friction, contactless alternative to traditional screening methods. Paired with the proper medical device such as a thermometer and a medical questionnaire, the E.S.T system is your first line of defence in keeping your employees, students and customers safe.

Install
With a ±0.36°F/0.2°C accuracy variance, set the camera to single person reading mode at 6.5~16.4 feet from people (10ft is recommended) and 9.8~14.7 feet from the Blackbody (10ft is recommended).


Screen
DW E.S.T. scan the skin temperature arount the person's face. An LED strobe is activated when temperature is detected above the set threshold.


Verify
Confirm results with a secondary screening medical tool, such as a thermometer, and medical questionnaire.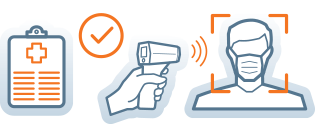 We'd Love to Hear from You
Please submit your information and a DW® representative will get in touch with you
  Call sales at (866) 446-3595