DW CloudTM Simplifies Everything.
The DW CloudTM service makes connecting to and managing DW Spectrum® IPVMS system(s) simple. Set up in seconds. Connect from anywhere. Share with an unlimited number of users.
Register for your DW Cloud™
|
Download Brochure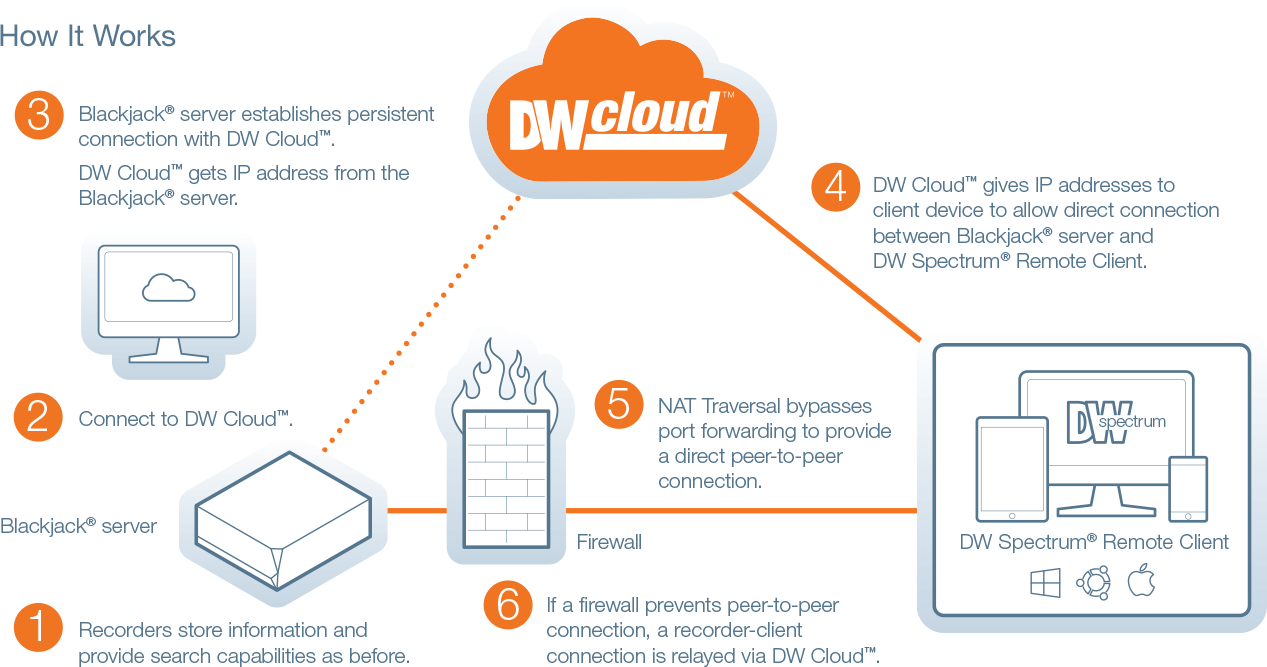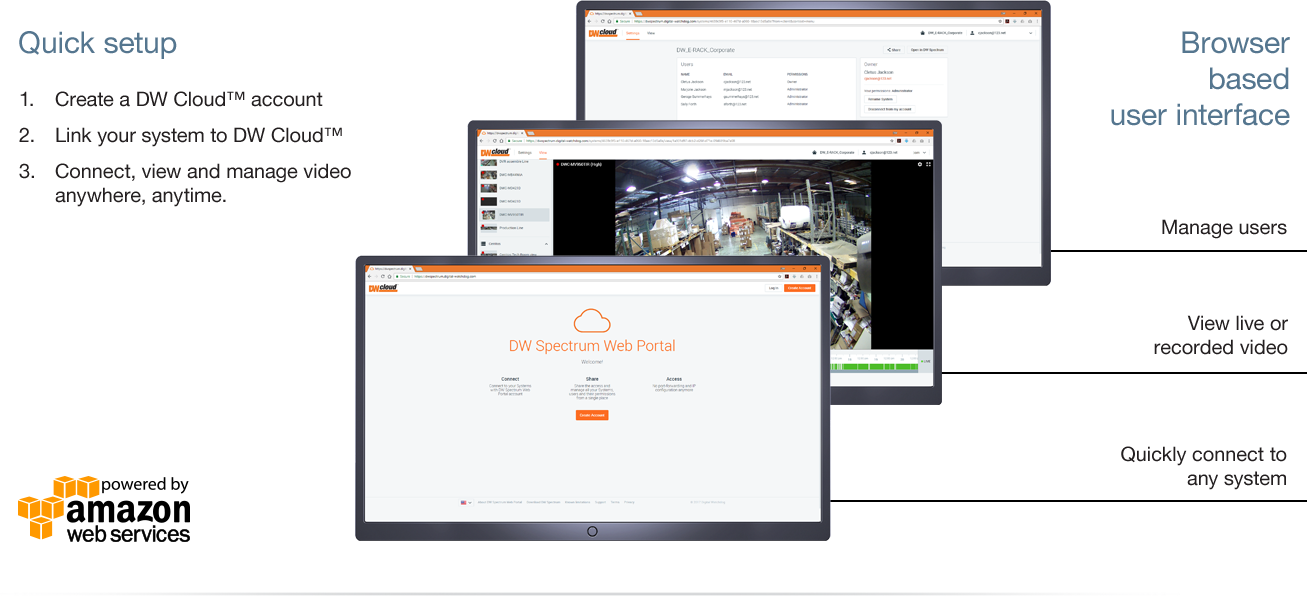 Connect. View. Manage. Scale.
DW CloudTM is a public cloud application hosted on Amazon AWS that enables simple remote connectivity, streaming and management of one or an unlimited number of DW Spectrum® IPVMS systems.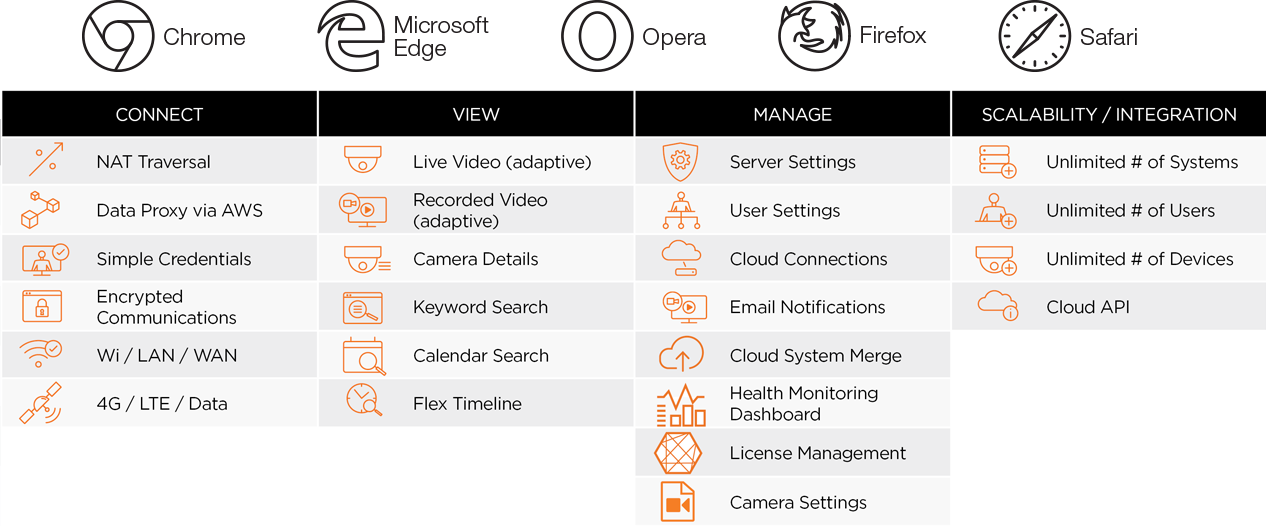 Scalability
Number of Connected Systems: Unlimited
Number of Users: Unlimited
DW CloudTM Services
Cloud Connect
Connect any DW Spectrum® IPVMS System to DW CloudTM for simple remote connectivity
from anywhere using NAT Traversal and Cloud Data Proxy technology.
Add an unlimited number of users to a single DW CloudTM system.
Share access to your DW CloudTM system in seconds using only email addresses.
Create custom roles to simply and quickly assign access to multiple DW CloudTM connected systems.
Developer Tools
Cloud API: Available Upon Request
DW CloudTM Features
Connectivity
NAT Traversal: Connect directly to proxied Blackjack® servers
Cloud Data Proxy: Connect via AWS cloud proxy service

Interface Tabs
Systems: View connected system tiles
Settings: View users, rename systems, disconnect systems
View: Use DW CloudTM to view live or recorded video
Security
Secure Password Recovery: Via email
HTTPS: Open SSL, encrypted server/client/cloud connections
Email: (transport layer security)
Passwords: Complex, multi-level hash