MEGApix® CaaS™ cameras act as an all-in-one solution, handling recording, notifications, management and monitoring all accessed remotely, with no need for a dedicated server or remote recorder.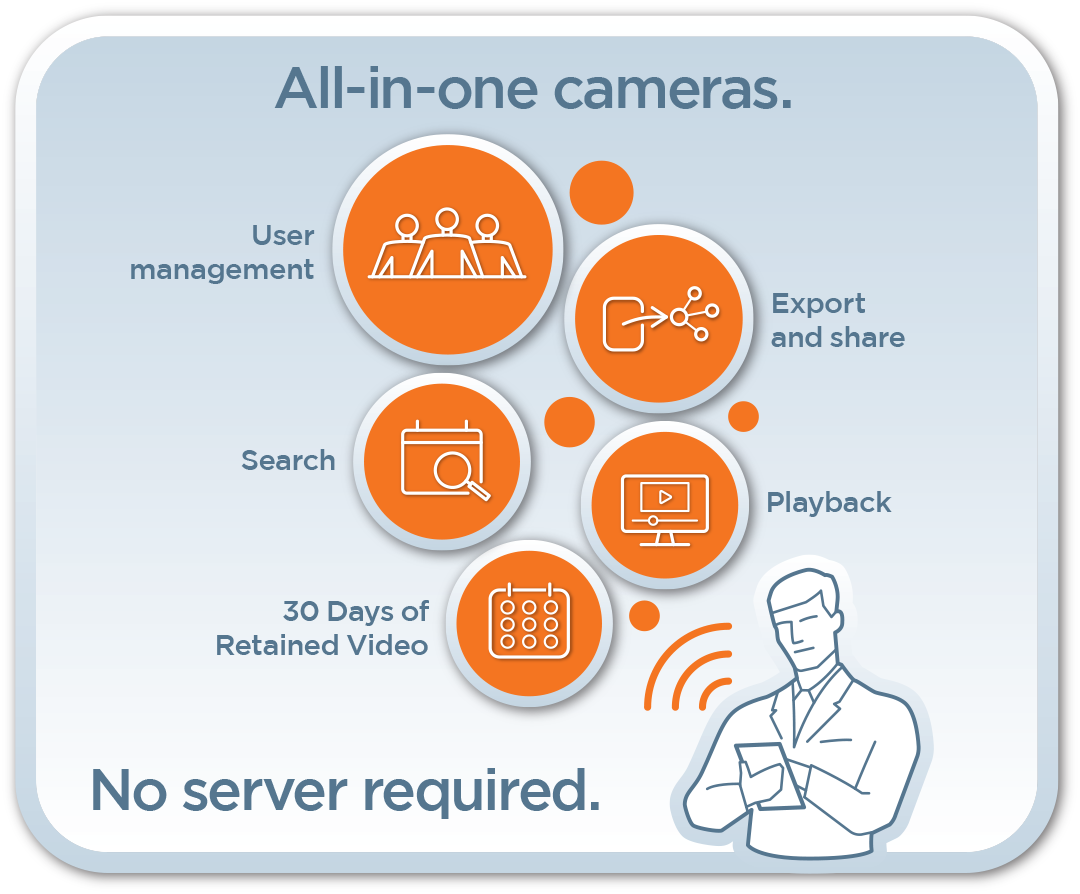 Pre-loaded with DW Spectrum® IPVMS, access and control from your phone or tablet: Our iPhone® and Android® app allow you to check in on your business from across town or across the country.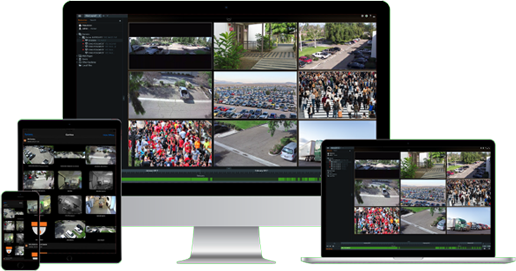 The MEGApix® CaaS™ all-in-one cameras offer a quick and effortless path from installing the camera to watching and recording in minutes. Just install the camera, download the DW Spectrum® client software, activate the licenses and start watching.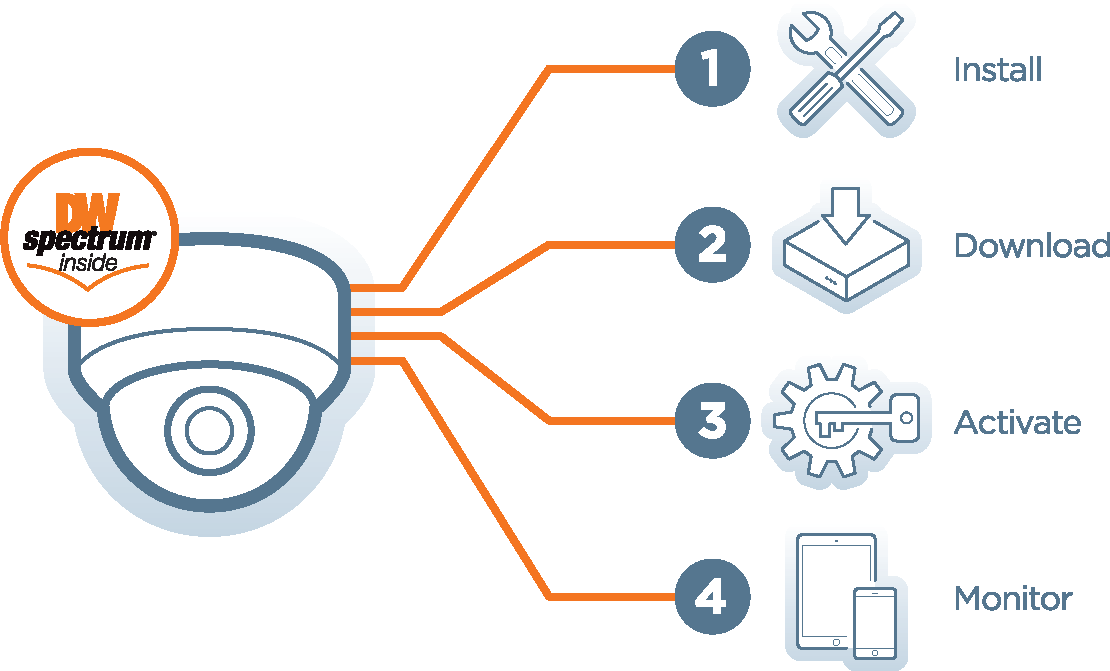 The CaaS™ solution supports multiple cameras in the same network, and unlimited systems all accessible and manageable via DW Spectrum® client, app, and DW Cloud™.

Our ground-breaking architecture places video storage on the camera, not in the cloud or a remote server, placing network flow as a top priority and ensuring that critical network activities get the bandwidth they require.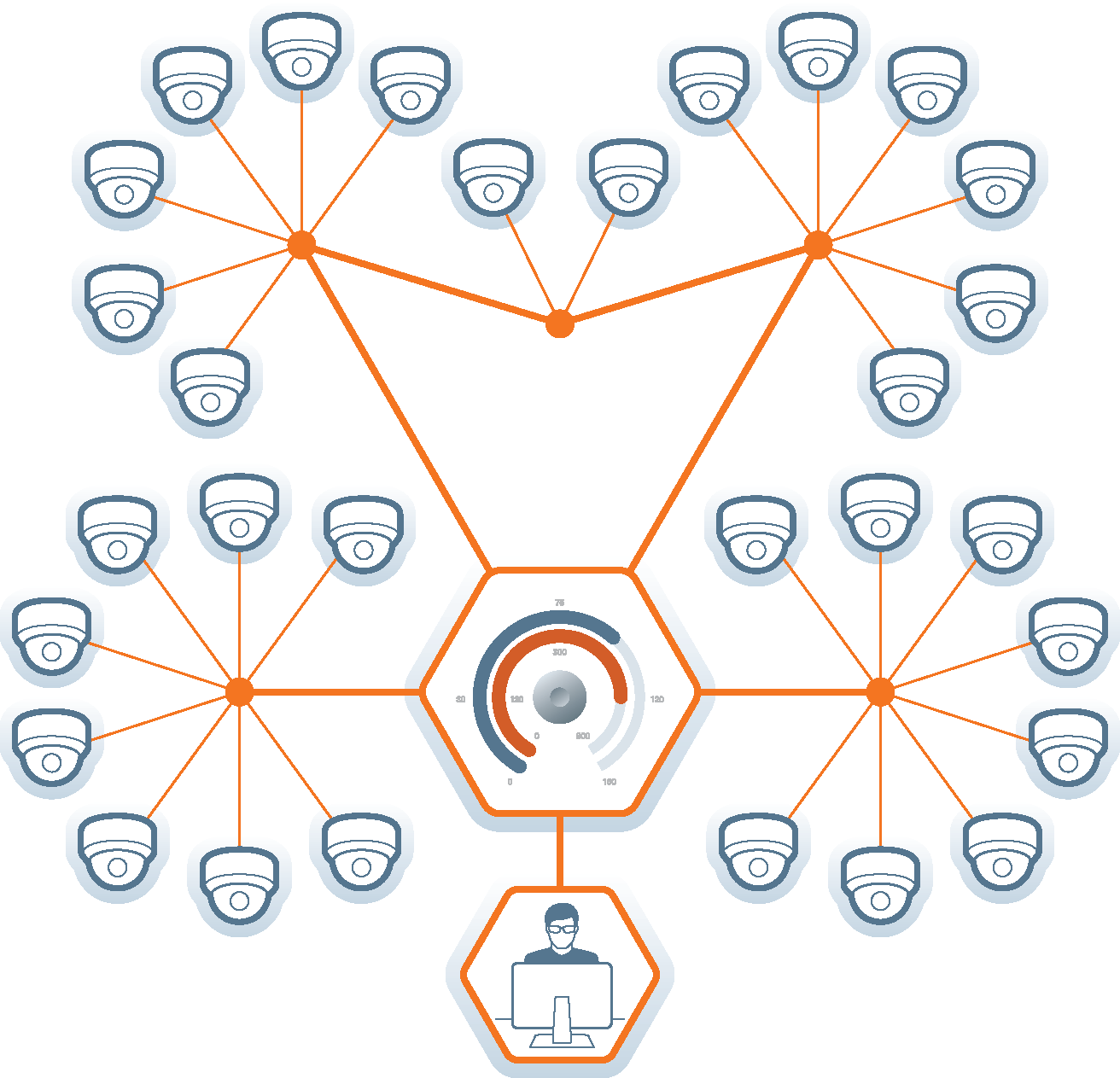 Get access to up to 90 days of recorded data all stored locally on the camera, manageable and archived remotely.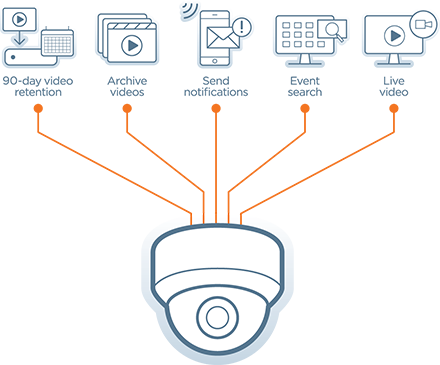 The MEGApix® CaaS™, combined with Blackjack® NAS desktop products can deliver a complete DW Spectrum® network solution.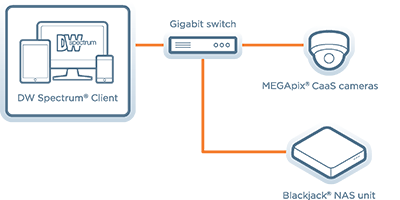 Easy and Safe
DW's Camera as a System edge solutions offer the power and security of the DW Spectrum® IPVMS in a simple and user-friendly deployment.

Easy to Use Software
Powered by DW Spectrum®, the CaaS™ IP cameras are fast, intuituve and simple to manage.

No Need for Open Ports
With DW® Cloud™, users can access all their systems with no port forwarding or complicated network setup.

Auto Software Updates
DW Spectrum® provides automaic and remote software updates, with no additional costs and recurring charges.

Encrypted and Secure
DW Spectrum® IPVMS allows only secure connections and encrypted video and traffic between servers and clients.

Cross-Platform
View your MEGApix® CaaS™ IP cameras from any computer, laptop, smartphone or tablet.
View your system from anywhere with a smartphone or tablet, even on an Apple TV!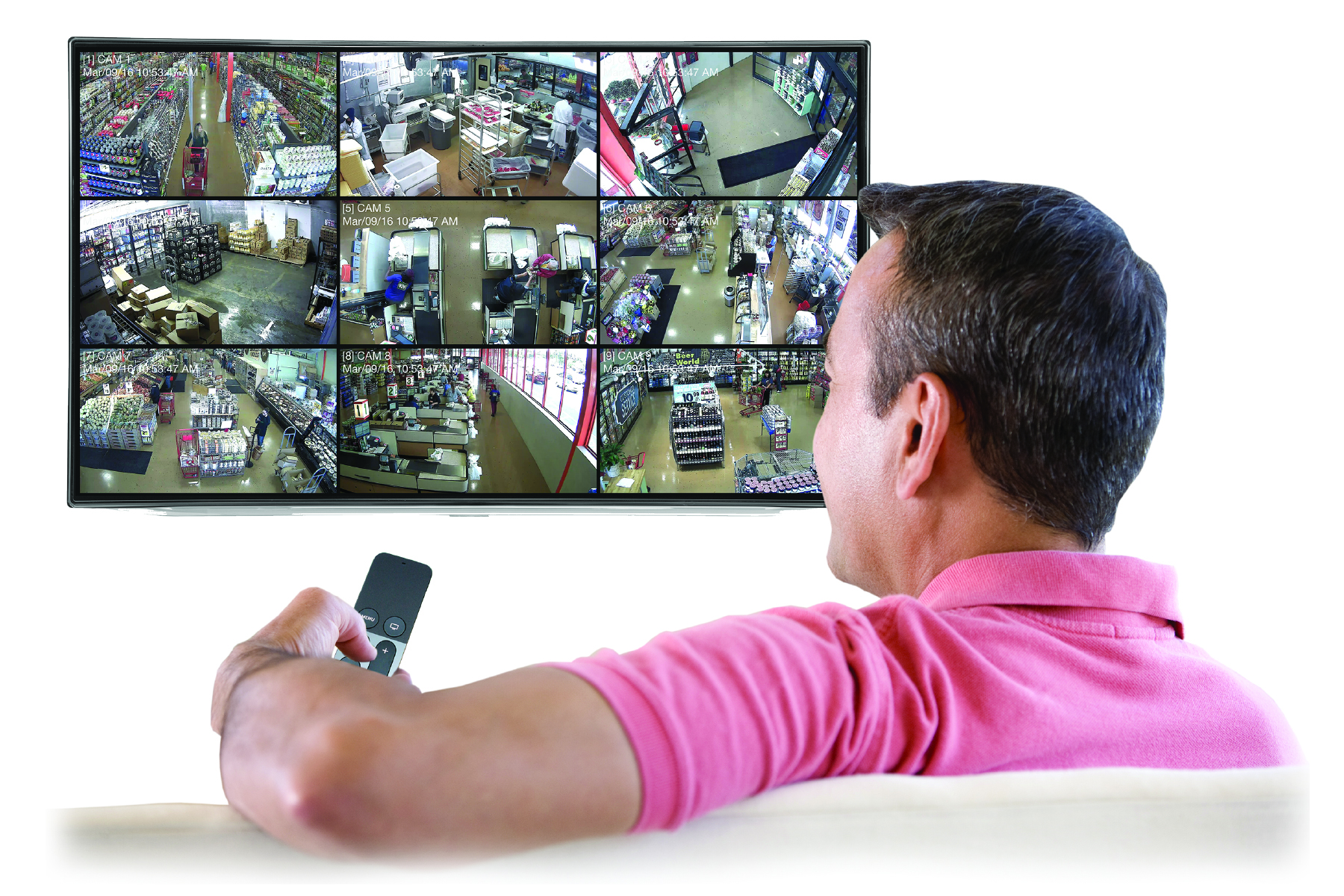 Plug & Play setup: connecting your DW® CaaS™ camera is easy with DW Cloud™, with no port-forwarding or other complex network configuration. And, there is no additional recurring charge for DW Cloud™!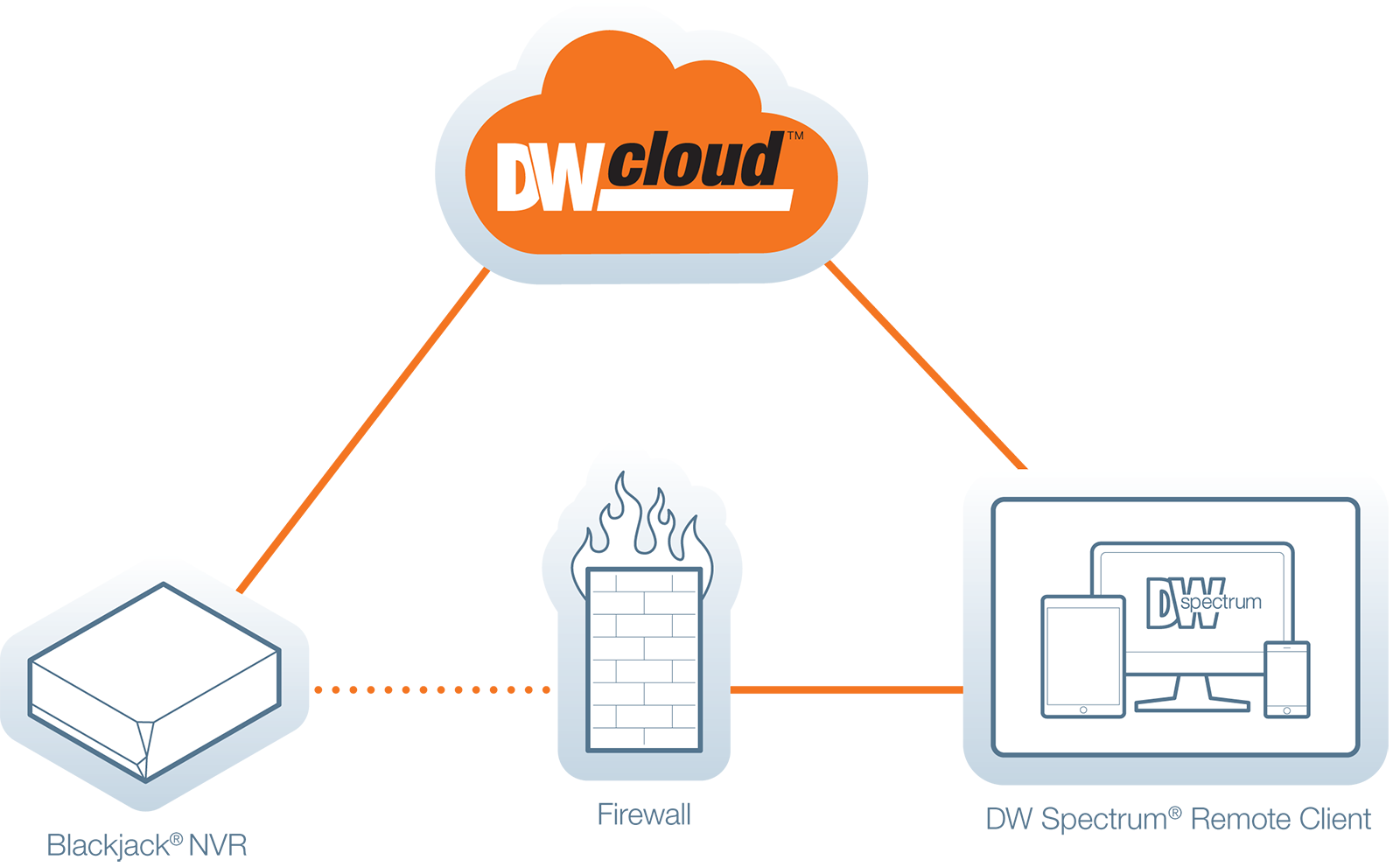 Full Control, Remote Access and Live Notifications
DW's Camera as a System edge solutions bring you the capabilities of a full-scale VMS in an IP camera. You can access, manage and monitor your system remotely quickly and effeciently.

24/7 Access
Access your edge cameras' live and archive data remotely, anytime, anywhere with an internet connection.

Multi-User Access
Assign multi-level users with different access to the cameras. Have up to 10 users access the camera simultaneously.

Activity-Based Search
Quickly find events of interest in your archive with smart action-driven search and thumbnail views.

Easy Archive and Sharing
When you locate the event you are looking for, exporting it and sharing with other users is fast and simple.

Alerts and Notifications
Get instant notifications on your mobile phone, monitoring client and your email if something is not right.
MEGApix® Pano™ 360° view fisheye cameras with IR monitor an entire room with a single camera, providing the ultimate ROI.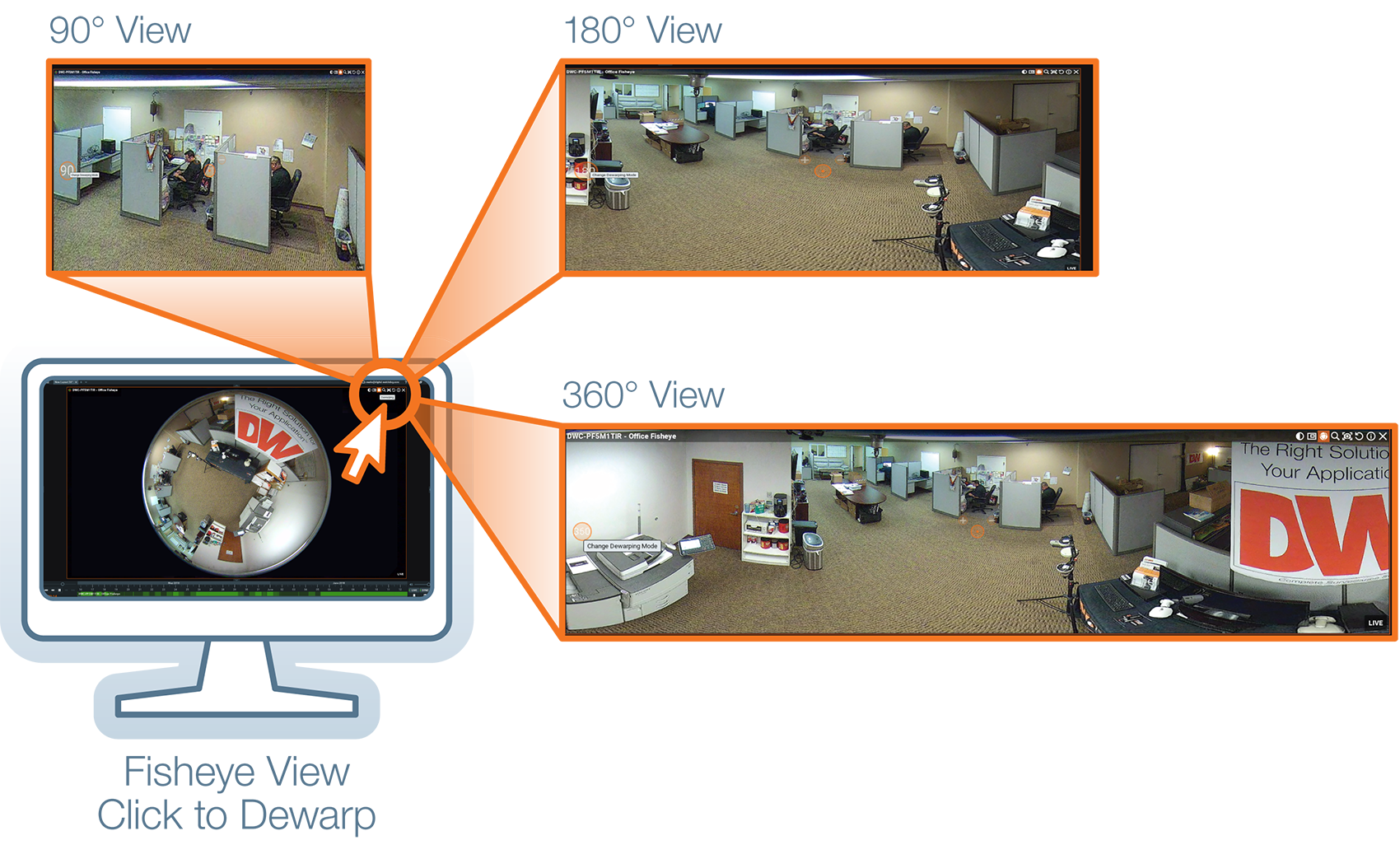 The MEGApix® CaaS 4MP LPR cameras are engineered to capture license plates of moving vehicles in extreme light conditions, up to 60' at up to 50mph.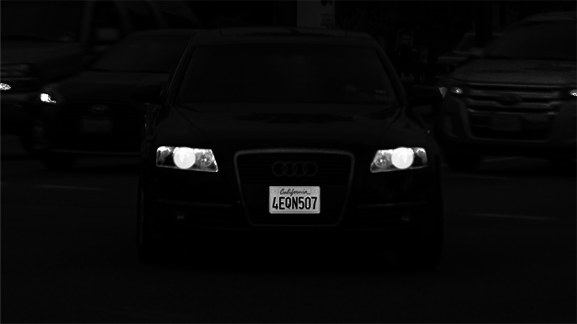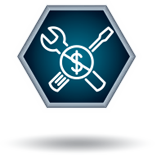 No Maintenance Fees
With DW®, there are no maintenance fees or annual agreements for DW Spectrum® licenses and products.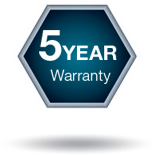 5 Year Warranty
All DW® cameras come with an unbeatable 5-year warranty.