HD-SDI Technology
HD-SDI [High Definition Serial Digital Interface] is a high definition digital video technology that transmits 1080P video quality over coaxial cable. The HD-SDI technology transmits uncompressed video signal to the DVR. DW®'s HD-SDI cameras offer true megapixel image quality without the complexity of network IP cameras.
Technology Main Features:
HD-SDI Technology
HD-SDI Cameras and DVRs offer true HD 1080p output and recording, providing you with high digital resolution while still utilizing coaxial cables.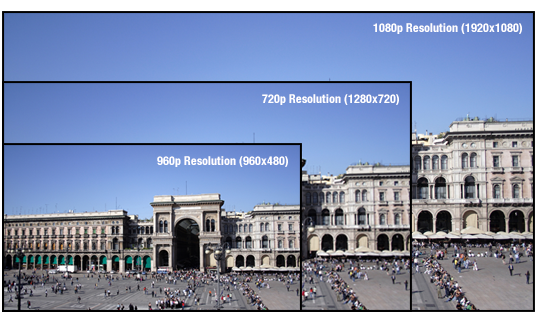 Simple Configuration + Existing Installation = Megapixel Quality
HD-SDI cameras offer the clear image resolution of 720p or 1080p while using the existing analog cabling infrastructure. There is no need to run new network cables, nor any complicated IP configuration, making the installation faster, efficient, and cost effective.
Control via Coax Cable of DW's HD-SDI Cameras
DW®'s HD-SDI camera line combined with VMAXHD offer the unique ability to control the camera's OSD menu and optical lens remotely, with no additional cabling. Using the same BNC cable, you can control the camera's OSD and adjust the lens' focus and optical zoom remotely. This can shorten the installation process by allowing installers and customers to adjust and configure their cameras from the comfort of the DVR, remotely via the DVR's web viewer, or the mobile app.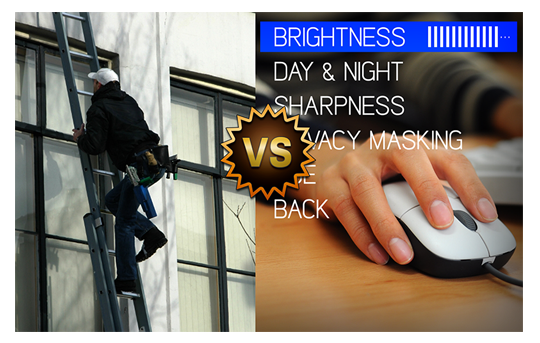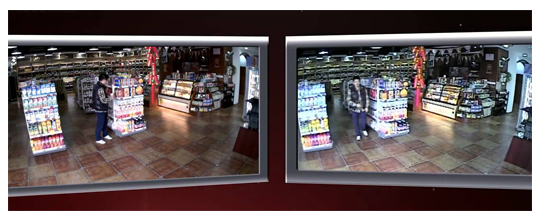 Better Live Image than IP Megapixel Cameras
HD-SDI cameras transmit video signal uncompressed via the BNC cables. This allows the camera to display very high image quality in live mode, in many cases superior to the image of an IP camera of an equal resolution. Since IP cameras have to compress and decompress the signal over the network, HD-SDI cameras are good solution for applications where details in live video are crucial.
Best of Both Worlds
HD-SDI cameras allow customers with an existing analog infrastructure to enjoy the paramount image quality of megapixel, without the hassle of converting the entire security system to a network security solution.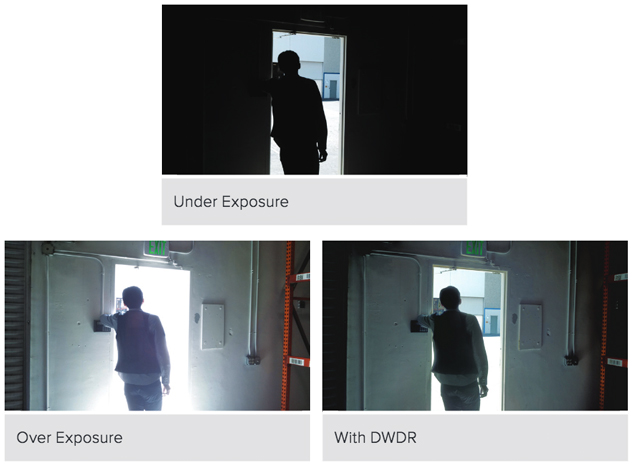 Digital Wide Dynamic Range (DWDR)
Digital Wide Dynamic Range technology uses the camera technology to capture an entire scene in challenging lighting conditions. The camera digitally adjusts the exposure to the dark areas and the bright areas at the same time, capturing both areas with no loss of detail.
Smart DNR™ 3D Digital Noise Reduction
Smart DNR™ 3D Digital Noise Reduction increases the camera's clarity in very low light environments by using a unique algorithm to clean electronic noise signals that can reduce the camera's visibility and trigger false motion detection events. DW®'s special noise reduction technology allows the camera to produce clearer images in both color and B/W in low light without creating lag or ghost effects in the image.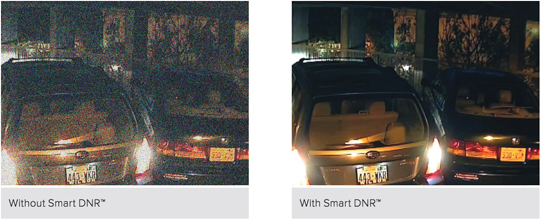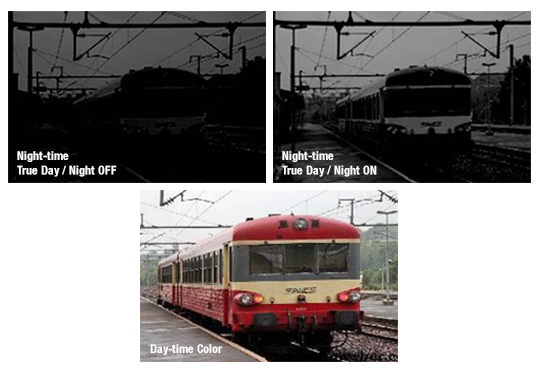 True Day & Night with IR Cut Filter (Supported models only)
To get a better image at night, the camera turns on IR cut filter glass when it detects a specific color data in the environment. When this occurs, the image will turn from Color to Black-and-White and vice-versa.
Programmable Privacy Zones
Masks overly exposed light to produce a true video image in any environment.


Smart IR™
Smart IR™ adjusts the image for IR cameras to eliminate LED light reflection and white spots in the image. By breaking down the camera's field of view into five zones, Smart IR allows for even distribution of the IR light. This prevents excessive illumination on images that are in the front of the scene and offers a clear image in B/W without any loss of detail.