DW® Promotes Patrick Kelly to Director of IP Video Solutions ??? North America @dw_cctv
DW® Promotes Patrick Kelly to Director of IP Video Solutions — North America

Strategic Action Demonstrates DW
®
Commitment to the IP Surveillance Market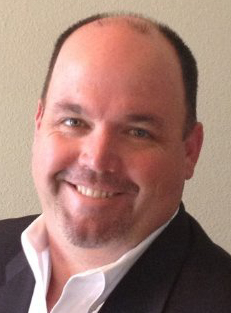 Cerritos, CA January 30, 2015 ??? DW®, the industry leader in digital recorders, surveillance cameras and related management software, has announced the appointment of Patrick Kelly to the position of Director of IP Solutions — North America. He formerly held the position of Regional Sales Manager — Eastern U.S. for the company. In his new position, Kelly will lead DW® to meet aggressive revenue goals in IP megapixel camera, recorder, management software and accessory sales in the United States and Canada.

???For several years now, DW® has been in the unique position of providing complete IP surveillance solutions, with all of our products available as open platform solutions, said Wade Thomas, President and COO, DW®. ???Patrick has been a leader in selling these solutions and in training our sales team regarding IP surveillance. This new position will allow him to focus his efforts and our sales team on this rapidly expanding market.

Patrick Kelly has a long history of success with implementing video systems solutions in a variety of applications, from large school districts to complex installations at regional airports and seaports. Prior to DW®, he worked with end users, distributors, regional systems integrators, national and global resellers, integration partners, A&Es and consultants as a manufacturer?۪s representative. Kelly holds a degree in Business Management from Florida Atlantic University.

???I?۪m excited to take on this newly created role at DW®, Kelly said. ???Our customers have been quick to embrace our leadership in IP surveillance, with DW Spectrum™ as a disruptive addition to the IP VMS market and an unparalleled platform for the clear images from our MEGApix® cameras running on our versatile Blackjack™ series of NVRs. DW® is well positioned to offer complete IP video solutions or add our quality products to joint solutions with other open platform products.

ABOUT DIGITAL WATCHDOG
DW® empowers our customers as the industry-leading single source of value-driven complete solutions for all video surveillance applications (analog / hybrid / IP enterprise), focusing on ease of use and ROI. DW® products offer technologically-advanced features including Star-Light™ super low light technology, WDR, Smart DNR™ and Smart IR™. Complete IP megapixel surveillance solutions include MEGApix® cameras and edge recording systems, Blackjack™ NVRs and DW Spectrum™ IPVMS for server, mobile and on-camera control. Complete analog surveillance solutions include Star-Light MPA™ 1.3MP 960H cameras, VMAX™ DVRs and mobile management applications.

For Images or More Information:
Mark Espenschied
Director of Marketing
DW®
marke@digital-watchdog.com
Toll Free: 866.446.3595 x283
www.digital-watchdog.com

Download the press release here.
We'd Love to Hear from You
Please submit your information and a DW® representative will get in touch with you
  Call sales at (866) 446-3595