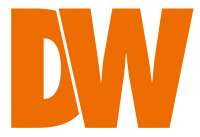 Digital Watchdog® Honored in SecurityInfoWatch.com Readers' Choice Awards
Leading security industry online portal announces top products after more than 1,800 security pros participate in online voting.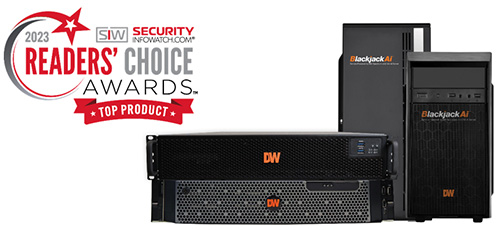 Blackjack Ai Artificial Intelligence NVRs.
Cerritos, CA (November 9, 2023)
–
Digital Watchdog® (DW)
, the industry leader in digital recorders, surveillance cameras, system peripherals and related management software, is pleased to announce that its Blackjack Ai Artificial Intelligence NVRs have been named the top Video Surveillance Storage, Playback & Transmission product in the 2023 SecurityInfoWatch.com Readers' Choice Product Awards.
"It is extremely satisfying for the industry professionals who frequent SecurityInfoWatch.com to recognize the work Digital Watchdog does to stay ahead of the technology curve in video surveillance," said Mark Espenschied, Director of Marketing, DW. "These readers have recognized the benefits of our Blackjack Ai NVRs adding cutting-edge deep learning to any connected stream, instantly adding new ROI to existing cameras."
The SecurityInfoWatch Readers' Choice Awards recognize the most impactful products introduced in the physical security industry over the past year (June 2022 through June 2023) in 15 different categories. The program is judged and decided by the very people who use and install these products every day. Voting was open to any SecurityInfoWatch reader (one vote per IP address) during September/October. In all, more than 1,800 security professionals participated in the voting.
"SecurityInfoWatch congratulates all of the award winners in our annual Reader's Choice Awards," said SecurityInfoWatch Editorial Director Steve Lasky. "These products represent the best of the best among the newest technologies that are helping to secure people and property."
Visit
www.securityinfowatch.com/readerschoice
for the full list of the winning products, or print subscribers can check them out in the annual Winter Big Book product guide, a special December 2023 bonus publication to Security Business, Security Technology Executive (STE) and Locksmith Ledger magazines.
Visit
this page
to learn more about Blackjack Ai Servers.
ABOUT DIGITAL WATCHDOG
Founded in 1987, DW® is a leading manufacturer of NDAA/TAA-compliant complete surveillance solutions, offering stunning image quality, advanced hardware capabilities, superior video management, reliable customer support and the lowest total cost of deployment for IP megapixel, Universal HD over Coax® megapixel and legacy analog applications. DW's catalog includes an NDAA-compliant elevated skin temperature system, illuminators and motion detectors. With offices in Cerritos, California and Tampa, Florida, and manufacturing facilities in Seoul, Korea, DW is committed to delivering powerful security solutions to its customers worldwide.
ABOUT SECURITYINFOWATCH
SecurityInfoWatch.com is the security industry's premier online portal for breaking security news and analysis, original content, new product coverage, thought-provoking technology analysis, webinars, e-newsletters and much more. It is also the online home for Security Business magazine and Security Technology Executive (STE) magazine.
For More Information:
Mark Espenschied
Director of Marketing
DW® Complete Surveillance Solutions
Toll-Free: 866.446.3595 x283