To: DW® Customers
Date: January 20, 2016
Re: VMAX A1™ New Firmware
DW® announces the release of a new firmware version 7.2.1.1.89 for the VMAX A1™ DVRs. The firmware is available for download on our website and from our FTP server at the links below.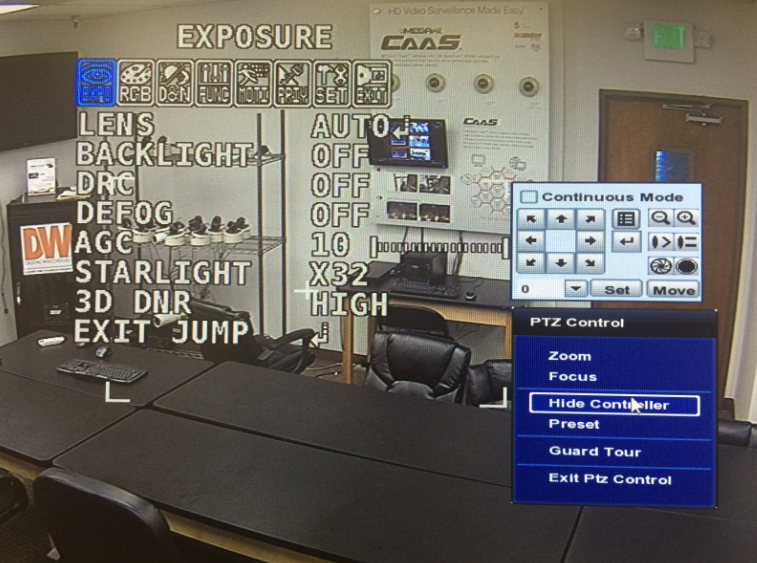 Release Notes for version 7.2.1.1.89:
New intuitive OSD control menu for AHD cameras. The new OSD control menu is available in PTZ control mode for AHD cameras connected to the DVR via UTC. The new function allows you to show or hide the controller, move the camera digitally, digitally zoom in our out and access the cameras OSD menu.

Fixed the KB-100 DVR ID changing bug.
VMAX A1 4-Channel Model (ver.7.2.1.1.89)
HDS400_A1_20160115_1517_7_2_1_1_89_Boot.pkg
VMAX A1 8-Channel Model (ver.7.2.1.1.89)
HDS800_A1_20160115_1520_7_2_1_1_89_Boot.pkg
VMAX A1 16-Channel Model (ver.7.2.1.1.89)
HDS1600_A1_20160115_1520_7_2_1_1_89_Boot.pkg
Username: dw
Password: dw1234
For More Information:
DW® Customer Service
Toll Free: 866.446.3595
customerservice@dwcc.tv

XXX