All This and the Kitchen Sink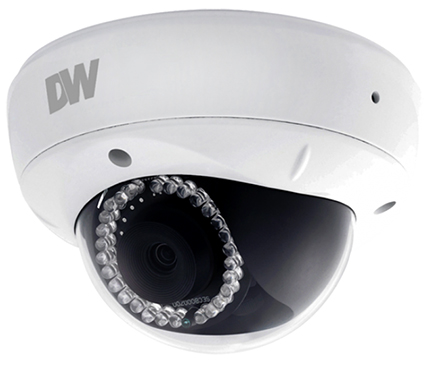 5-megapixels? This is not your father?۪s surveillance camera.
Okay, maybe not the kitchen sink, but good grief — our DWC-MV950TIR 5-megapixel MEGApix camera is packed with features! We got your 1080p at up to 30 frames per second (fps) and 5-megapixels at up to 10 fps! We got your programmable wide dynamic range (WDR). We got your 0 lux. Your infrared illuminators (IR) up to 50 feet. Wait. Did I say 50 feet? Check that. Yep. Sheesh. There?۪s just too much to say about this camera. If you need to capture clear details with unbelievable digital zooming, go check it out. Can you say installation and system savings through camera reduction? Okay, okay. Here?۪s the link.
Learn more here.


Become more profitable by attending our monthly customer webinar!


Make your life easier with our monthly customer technical webinar!


More DW news!
We'd Love to Hear from You
Please submit your information and a DW® representative will get in touch with you
  Call sales at (866) 446-3595