Panoramic Views and the Megapixel Value Prop @dw_cctv
What is the megapixel value proposition for surveillance cameras?
Better Image Quality (Higher Resolution)
System Savings through Camera Reduction (See More with Fewer Cameras)
Design Using Wide Area Surveillance and Choke Points
How do multi-sensor panoramic cameras fit into that proposition?
High Resolution 180?? and 360?? views from a single installation
Multiple sensors, but only one network connection and one recording license
In order to further increase that value proposition in a significant way, DW
®
?۪s new MEGApix® Pano™ Three-Sensor 180?? Panoramic Camera delivers the 180?? view at up to 30fps.
The camera has three 1080p sensors. It is easy to understand how this camera works: it always delivers a 1080p stream. The 180?? view is letterboxed in a 1080p window. When you zoom into the image, you can isolate any of the sensors up to a 1080p stream.
Oh, did we mention this industry-first bullet pano also has IR? It has IR. Smart IR™.
Key Features:
Streams Up to 30fps
Three-Sensor Panoramic as One Channel (window) and One Recording License
Smart IR?? Up to 114-Feet
OnVIF Conformant (no need for special integration into VMS)
Image is Stitched (easy GUI adjustment of the sensors)
Program Virtual PTZ Tours in DW Spectrum™
Bullet Housing is IP67 Rated

DW
®
MEGApix® Pano™ Three-Sensor 180?? View 1080p Camera at up to 30fps

Three-Sensor 180?? Panoramic View in Color



Three-Sensor 180?? Panoramic View with IR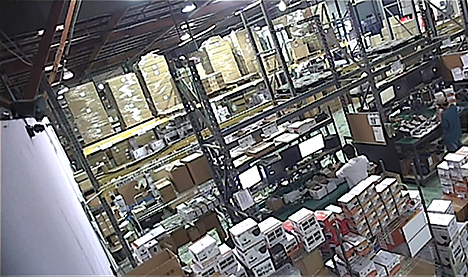 Single 1080p sensor from the 180?? view in Color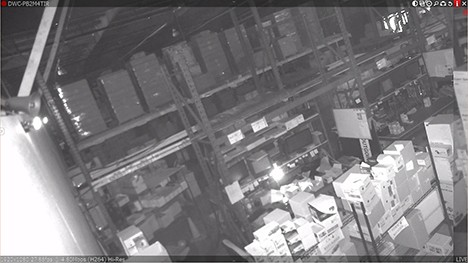 Single 1080p sensor from the 180?? view in IR



We'd Love to Hear from You
Please submit your information and a DW® representative will get in touch with you
  Call sales at (866) 446-3595