Product Update: What Could 48 Megapixels Do for You?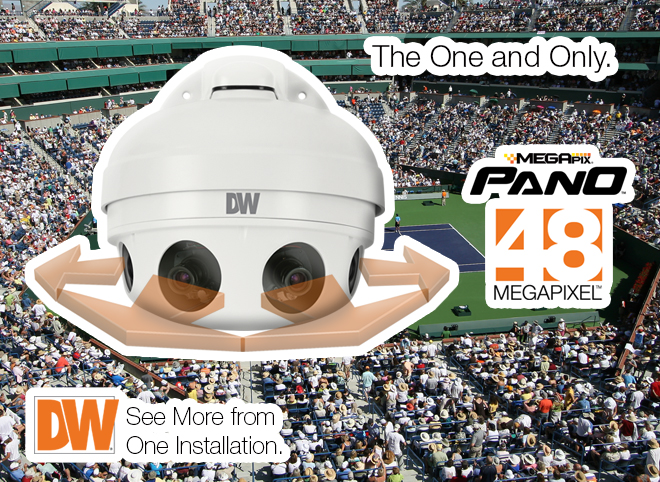 Unlike Any Other.
When you can cover more area with a single camera installation, all related costs of a surveillance system are reduced. To spell it out: less cabling, less labor and fewer recording licenses.

That's unmatched ROI.

No other camera in the industry can equal what the DW® MEGApix® PANO™ DWC-PZV2M72T delivers: 15fps at 48MP, 30fps at 32MP. 4x4K. Even though it's only 7.5" x 4.25", it's a monster. Some call it Panzilla®.

The secret? North American know-how. We could tell you more, but then we would have to... you know.

But here's something that should not be a secret: These multi-sensor cameras require only a single recording license in DW Spectrum® IPVMS. The server and client software are free. You buy a camera recording license once. No additional fees. Ever. No cost for upgrades. Ever.

Would you like to see 48 megapixels at your location?

The Right Solution for Your Application™
---


Banking | Commercial | Construction | Corrections | Education | Financial |
Healthcare | Law Enforcement | Logistics | Municipal | Retail

HD Video Surveillance Made Easy™
16220 Bloomfield Avenue, Cerritos CA 90703 | 5436 West Crenshaw Street, Tampa FL 33634 | United States
We'd Love to Hear from You
Please submit your information and a DW® representative will get in touch with you
  Call sales at (866) 446-3595