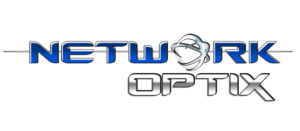 Tampa, FL. August 1, 2012 –
DW® is pushing the envelope of HD Megapixel Surveillance by partnering with Network Optix to offer the next level in IPVMS Platform's.
DW
®
and Network Optix are proud to announce the forging of a strategic partnership in our IP product lines. Together, we aim to develop and deploy the latest cutting-edge IP Video Management Software platform married with the advanced technologies and stunning image quality of our IP MEGAPIX Camera Series. "Today's announcement is a great example of how we continue to invest in the IP product category and our commitment to meet the market demands, expectations, and services that are important to our customers," says Wade Thomas, President of DW
®
, "This is an important step for the future and the success of both companies."
About DW Spectrum:
DW Spectrum is fully ONVIF (Open Network Video Interface Forum) conformant for all versions, which enables DW Spectrum to work seamlessly with a wide range of IP cameras. DW Spectrum V1.2 offers a new thumbnail review feature, audio recording and adjustable cell aspect ratios. Other features include instant enterprise connectivity, seamless transition from live to archived footage, server-side advanced motion detection and motion search on all dual-stream integrated cameras, full integration with the Veracity COLDSTORE™, watermark authentication, full video manipulation and forensic zoom, auto device discovery, HD screen recording, multi-screen video wall display, support for Linux and Windows server, and much, much more. HD Witness is a new, simple and hyper-optimized approach to managing HD surveillance video on an enterprise level. The architecture provides unlimited scalability, substantial enterprise bandwidth savings, automated device discovery and configuration and a simple yet powerful UI. All while providing the lowest total cost of deployment and ownership of any solution on the market today. "DW
®
has grown exponentially over the past several years establishing themselves as a powerhouse in the surveillance hardware industry," explains Nathan Wheeler, Founder and CEO of Network Optix. "With the introduction of their new high performance IP/HD camera's and NVR lines, they are well positioned to continue that explosive growth in the years to come. Network Optix is thrilled that they have selected our Enterprise Video Management Platform as the software to drive their MEGAPIX imaging solution's forward."
About the DW® MegaPIX Camera Series:
The MEGAPIX camera series are triple codec, OnVIF conformant, network cameras that provide 1080P 2.1 megapixel resolution at 30 frames per second. The camera's advanced technologies like True Day and Night, 3D- DNR, Auto Focus, remote Varifocal capability and Double Shutter WDR will deliver the best images in any type of environment. The Dual Stream feature allows you to setup the camera for live and recording video according to bandwidth requirements. If one of the streams is set to MJPEG codec, the Megapix Cameras can also be viewed from ANY web browser (including Google Chrome, Firefox Mozilla, and Safari). Additional features such as two-way audio and local SDHC backup card lifts DW
®
's MEGAPIX cameras above all competition. Power over Ethernet combined with our Snapit Housing, branded for its quick and easy installation procedure, allows you to view and control your MEGAPIX camera in seconds.
Going Forward:
"We see an increasing requirement for flexible, scalable megapixel imaging as well as scalable recording options for the small to medium sized projects," explains Thomas "our already proven hardware platform coupled with thepower of the Network Optix IP VMS solution will provide our customers limitless IP business opportunities, packaged in a cost effective, no hassle platform that integrates with our analogue recording products to offer our customers limitless integration across both analogue and IP project requirements." Together this family of IP technology will lead the industry in speed, reliability, and affordability.
Wade Thomas
President DW
®
, Inc. Toll Free: 866.446.3595 www.digital-watchdog.com