DW VMAX Update Tampa,
FL, September, 2013 – DW
®
would like to announce the update release for the DW VMAX remote application, available on the Google Play Store and the Apple App Store Minimum Operating System Required: Android 2.2 Froyo™ or higher. Control your entire security system with the single touch of a finger.
What's New in Version 3.5.3?
Improved Live Frame Rate Speed
Added multiple relay control for supported models.
To control multiple Relay Outputs in your DVR:
1. Make sure they are properly connected and setup at the DVR.
2. Click on the Relay button located on the far right side of the app's control bar.
3. A popup window will appear, asking you to select which one of the available Relays you would like to enable.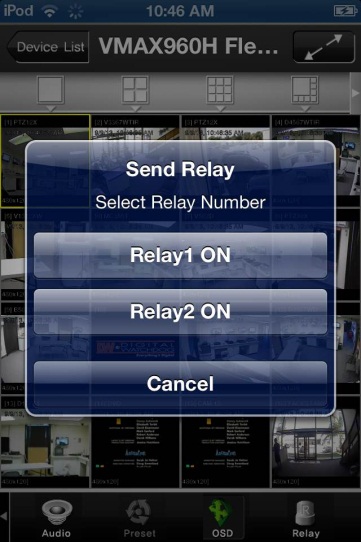 To download the app, search 'DW
®
' in the Google Play Store or the Apple App Store or click on the corresponding icons below.


Wade Thomas
President DW
®
, Inc. Toll Free: 866.446.3595 www.Digital-Watchdog.com