Product Updates: Get an Instant Public Monitor!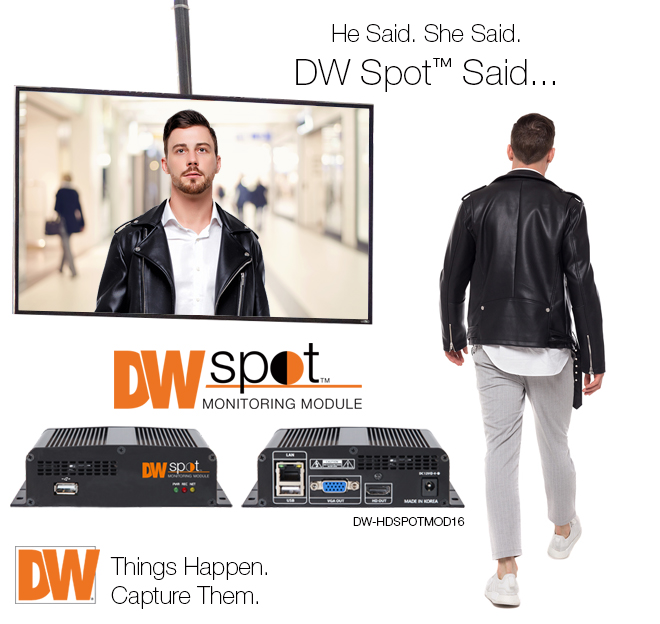 Small Device. Displays 16 Channels.

The DW® Spot™ Monitoring Module will automatically find all the cameras on the network, let you choose up to 16 of them to display all at once in a grid or cycle through them in full screen (DW-HDSPOTMOD16*).

NO SERVER OR PC IS REQUIRED!

Just like that, customers or employees in your store, lobby, warehouse, etc. know that you can see them (because they can see themselves!).

(*Don't need to show 16 cameras? The DW-HDSPOTMOD lets you choose up to 16 cameras but display or cycle through four of them at a time).

Please schedule a demonstration at your location.

The Right Solution for Your Application™
---


Banking | Commercial | Construction | Corrections | Education | Financial |
Healthcare | Law Enforcement | Logistics | Municipal | Retail

HD Video Surveillance Made Easy™
16220 Bloomfield Avenue, Cerritos CA 90703 | 5436 West Crenshaw Street, Tampa FL 33634 | United States
We'd Love to Hear from You
Please submit your information and a DW® representative will get in touch with you
  Call sales at (866) 446-3595